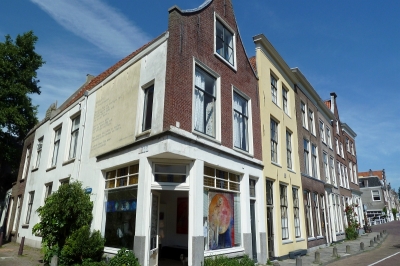 From last May 24 to July 6 I went to Holland with my wife,
my old friend and his wife.
My friend Mr Kodama is a astro-photographer from Fukuyama
City in Hiroshima.
We had an Exhibition at a gallery named 'Expansionist Art
Empire Gallery' in Leiden City. The city is famous as the birth place
of Rembrandt and the place Siebold went back from Nagasaki.