2009.08.20 Thursday
My daughter got married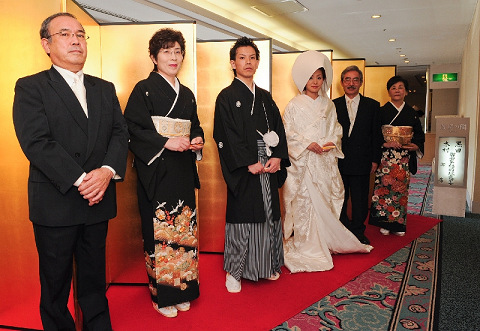 My last children Kae had a wedding ceremony in Saga City.
She now lives in Kurosaki, Kitakyushu City.
My sons live in Tokyo and Kyoto and so I feel it is much closer.
We can drive there in 3 hours and it is very lucky that my brother and his family's residence is five minutes drive from
my daughter's apartment.